Caitlin Bella Olivia Malfoy

Born

22 September 1987

Malfoy Manor

Wiltahire

age 14

Died

Hanged and Burned

Blood status

Pure Blood

Martial

Relationships with

Lover/Future Husband Harry Potter

Alias

Hugo Weasley calls her BITCH

Rose Weasley calls her Queen Bee

Albus Severus Potter calls her Hot

Signature

Caitlin Malfoy

Title(s)

The Dark Lordess,

You-Know-Who,

She Who Must Not Be Named

Physical description

Species Human

Amingus Python/Anaconda Snake

Gender Female

Height 5 ft 10

Hair colour Blonde

Eye colour Blue

Skin colour White with freckles

FAMILY

Albus Severus Potter Cousin

Rose Weasley Cousin

Hugo Weasley Cousin calls him Mudblood

Affiliation

Occupation Death Eater

House Slytherin

Loyalty Hogwarts School of Witchcraft and Wizardry

Lord Voldemort

Slytherin

Death Eaters

Salazar Slytherin
Birth
Narcissa gave birth to Caitlin in 1987 shortly after the Battle of Hogwarts.was over
Childhood
Caitlin was raised by his Father Lucius Malfoy and Narcissa Malfoy. As there child she was trained in the Dark Arts Karate Gymnastics Sward Fight and Telekinesis by the time she was 13 he had mastered the art of Duelling. she was raised along side his brother Draco Malfoy
BACKGROUND
Edit
Caitlin Amelia Marie Aka Malfoy poses as a Student -Witch at Hogwarts school Caitlin and her cousin, Scorpius Malfoy aboard the Hogwarts Express on September 1, 2017.
As worst family was the Malfoy family to grow up with as a Older Brother was Draco Malfoy her Parents were Lucius Malfoy and Narcissa Malfoy her Auntie Bellatrix Lestrange past way and the Black family/ Potter family / Weasley Family/ Lestrange family
Caitlin Malfoy is the main antagonist in the series with her brother Draco Malfoy
Caitlin has her romantic sights set on Harry Potter (TOP) and Ron Weasley
drama queen who loves to be, and often is, in the spotlight. She is president of the slytherin club Be all to glamorous wear hot clothes she can not afford to buy Little my rich girl all Wins Prom queen being the only two in the school truly shown to have interest in the performing arts,
she is Caitlin in thought out of and Hogwarts Bully and a Rival all of the films is main Antagonist
As Caitlin as background in Caitlin Malfoy youngest little girl at 4 years old Olympic medalist in gymnastics she was a gold medalist champion she was in 40000 competitions she had won 300000 Medals
Caitlin as by trained up in karate she had private lessons her dad pay for it for her as she can get into a fight with anyone she a black belt
She can hurt people with her sward cause injuries
Physical Appearance
Edit
She was Platinum blonde hair colour blue eyes she as a normal face freckles' and wear glasses 5 ft. 10 Wight 11 st 10 42 kg as short arms white skinned short legs bit hairy small ears long nails age she 14 years old single from England born in Wiltshire
Personality and traits
Edit
Caitlin was very arrogant, selfish, annoying, a true little git. But she was evil. Threatening Caitlin is first shown to be a popular, self-centred. Mean Controlling Rebellious, Cruel, Hostile, Jealous
sadistic witch with brutal, violent tendencies.[7] he was highly intelligent, but could be easily distracted, and had a fierce and dangerous temper
Responsible for her Slytherin House what happens
she Focused on take over the school with her powers
organized with attend crime scenes as she get rid of Evidence clean her self up after the crime as she covers her tacks as she get away with it
she was so Flexible of Gymnastic Martial Arts Sward fight
Years at Hogwarts Edit
First year
At Hogwarts School of Witchcraft and Wizardry find out about Elder Wand Most power wand she what's her hands on it and use it for take over the Muggle London and Hogwarts School of Witchcraft and Wizardry she attends she was Sorted in Slytherin and her first at Hogwarts when she comes Friends with Will Crabbe and Nicholas Higgs Were sorted in the same house together
Secord Year
She discovered a dark secret about her something was wrong about her that she was not normal something dark about it as she did not know of she was speaks to snakes was her big secret as she tricks and past the Tom's Diary to Rose Weasley she was under influence to open the Chamber if Secrets
Future as Hier of Slytherin
She know she was the heir was first Malfoy because she hates half-bloods and everyone else as Caitlin Malfoy had a big dark secret had to come out she was new heir of Slytherin as Lord Voldemort from his past to find someone else who can take over everything for him include as his name as She-Who-Must-Not-Be-Named she take everything he owns Elder Wand and Horcruxes Death Eaters and New Death Eaters and Tom's Diary and he did not finish he Whated to it end for Lord Voldemort was not finish with him as yet as Recruited his Goddaughter to kill him
Opening of The Chamber of Secrets
Edit
She stumbled on as she did not know she was speak in parseltounge From Tom's Diary that was the key to open the Chamber of secrets she had help from Rose Weasley to written threading messages on the walls and watch the attacks Were there happen around school while she obeys the monster to petfired the Half-bloods and Muggle-Borns and Mud Bloods on Hugo Weasley and get a way with it and get Revenge
Possessed completely controlled by Lord Voldemort take control of,Caitlin Malfoy to get some else to open the Chamber of Secrets was Rose Weasley to open it while as she can take actual Muggleborn into the Chamber to be killed it was right place to kill him in there she can have power over whole school To another level have complete power over Hogwarts School of Witchcraft and Wizardry To reopened his dark past once again she new owner of Tom's Diary belonged in her hands and the in the world with after Lord Voldemort downfall Caitlin Malfoy speak to snakes the reason of Caitlin Malfoy mind part of 'Lord Voldemort lives inside her She was become him for his past and Present with a name as Nimueh as a evil witch name

Third Year
near about Bellatrix Lestrasnge as make her Return to Hogwarts school as she was a Amingus as A Cat was belonged to a Student as she sneak in to Hogwarts

Fourth Year
causing criminal Damage to Hogwarts School of Witchcraft and Wizardry And tamper interfere with (something) in order to cause damage to the New Triwizard Tournament to get Reavage

Fifth Year
She Returns Caitlin Malfoy with a with of she as to build a Army of new Death-Eaters Gymnastic/Martial Arts/sward fight

Sixth Year And creatures takes over the world by evil force she creates Horcrux (Threads Series) to stay live
Seventh Year
Goes into a of Battle Dark Arts/Telekinesis/Weather manipulation/weather spells/Levitation/Flight/Teleportation/Invisibility/Memory manipulation/Darkness or shadow manipulation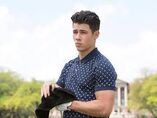 Will Crabbe
Is a fifthly rich kid
he was 5 ft 9 inches tall 175 cm he is 66kg and 145.5 pounds And light brown hair and light brown eyes he was a white male With his chest was 42 107 cm His arms were 14.5 in ad his biceps were 37 cm he waist was 32 inches 81 cm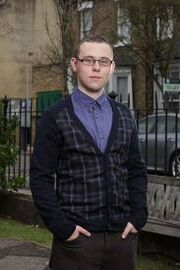 Nicholas Higgs Has dark hair and blue eyes he was skinny and around 5 ft. 9 Is a fifthly rich kid 2 and sidekick of Will Crabbe there were friends
Lord Voldemort Tmv he add he Processes her to surrender her soul to him though his old dairy had hold of her it will not let her go when his plan get back at Hogwarts School of Witchcraft and Wizardry though her she attends he school it was easy Part of Voldemort soul only live thing it could find Caitlin daughter of Malfoys it is reason why Caitlin speak to snakes the reason of Voldemort mind part of Voldemort lives inside her so time comes she comes new dark lord As after Voldemort gone he had no children of his own to bring up Caitlin Malfoy as he's own child She should not be born he take her surrender her soul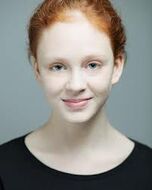 Helana Barlow as Rose Weasley
Rose Weasley she is new of female friend of Caitlin she had no idea she was when she came friends with her in her Six year at her parents warned her that not come friends with the Malfoys but Caitlin Malfoy there had a connection with each other with something very powerful she was invited to the Inquisitorial Squad to join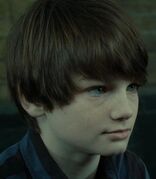 Albus Potter was invited to the Inquisitorial Squad to join he nothing in common with his new friend he did not know the full story about her that he dose not know
Hogwarts School of Witchcraft and Wizardry
Edit
Hogwarts Staff At Hogwarts, a staff of about fourteen teachers apparently handles classes for hundreds of students. Any way you look at it, that's a lot of classes few enough staff member's
Minerva McGonagall (TOP) As McGonagall she points her finger with her sharp eyes looks Caitlin she see right though her was a Malfoy she keep a watch on her though her first year at Hogwarts She know what she is like she see it before of her older Brother Draco Malfoy when he was at Hogwarts she know she was Draco Sister helps her during her Pregnany at Hogwarts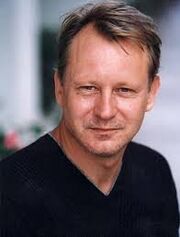 Sancticus Fairhart Sancticus Fairhart New Dark Arts Professor Caitlin Malfoy she was his favourite Student and get top in his class he there for her need a helping hand if she needs as he trains up Caitlin to Fight her to fight in a battle a sustained fight between large organized armed forces the battle lasted for several hours" she will need all the training done as he recuits All of the Slytherins join up and get Death Eaters to join up with a Battle at her side for her first battle
Family background
Edit
were her biological family she as a older Brother Draco Malfoy and her Parents were Narcissa Lucius She was Related to the Blacks of Narcissa was the sister of Bellatrix Lestrange and Weasleys Were Related to the them part of her family was easy for Caitlin falls In love with Ron Weasley There were related to the Malfoy were next most powerful wizard family to take over with new Junior Deatheaters and New Dark Lord in the wings her grandmother was married to a Weasley there are all connected

Draco Malfoy
he was Caitlin older brother he help her out of coming helps her to look after Nicholas while she gose back to Hogwarts he was still very not nice person he was after his years at Hogwarts he takes it all in
Luicus Malfoy
Caitlin's Father Lucius Malfoy Caitlin and Draco's Father Caitlin was to little scared of her dad she did feel comfortable she runs away from him when she is in trouble and she get hit by her father he was he did not like to beat up his children as Caitlin is younger takes out on her that he finds out about her and Harry Potter that she was Pregnant with his child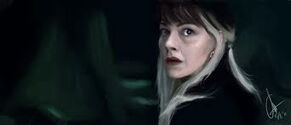 Narcissa Malfoy Caitlin's Mother Narcissa Malfoy was the lady in the manor who protect her daughter from her father she was nice to her daughter Caitlin was her favourite child only she was only 14 years old she was under age and helps her with baby feed and She takes him out an put him into bed and she help her to give birth that night in the Manor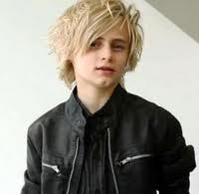 Scorpios Malfoy Caitlin older Cousin Scorpios Malfoy dose not care about her that he what her leave his friends alone and was up him and his friends to ignores her everything she about him that was true that he should not been in Gryffindor that he was a Malfoy he and James finds out that she was the Hier Of Slytherin
Relationship
Edit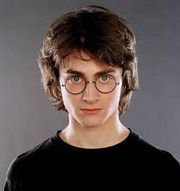 Harry Potter Harry Potter she betrays only at 14 years old that ends up with Harry Potter she as been sleeping with him and he raped her and she fall pregnant with his baby it dose not go record to plan that his Wife Ginny Weasley find out and she divorce him Harry Potter moves in with Caitlin and there baby Son
Nicholas James Thomas Malfoy nee Potter
he his the Son of Teenage of the love child of Caitlin Malfoy mother at 14 years old and his father is Harry Potter he was named after a Member of the Jonas Brothers aka Nick Jonas and Thomas know as for short Tom after Tom Riddle his Godfather
She can use magic any time she what Source' dose not to ask she use her magic do her choirs and get put of things she can use her powers at home
Dark Arts
Dark magic and Spells like of the killing Curse and dark mark on arm and she can create The Dark Mark in the sky. and also she can do The Dark Mark appears as a glittering green skull with a snake protruding from its mouth
Telekinesis
To Humiliate her enemies any who get her way can control anything at a subatomic level.
Abilities
Edit
she can create Air/Electricity/Thermal/Water/Fire/earth/tornadoes/hurricanes/wind storms/Lightning Bolt Direction/Electrical Beam Blizzard/Thunder Abilities
She is the danger of death
She can levitation her of her bed at night To rise or cause to rise into the air and float
She can turn into a angel and with wings causing to flying through the air. As she can turn into invisible when get into trouble and can walk though walls
She finds people who be her friend who was vulnerable and to use them as her friends to trick them to get information about there family an friends She can have thoughts of other people lives in danger she knows there sense who there are
She can talk in to people's minds and that she dose to Albus Potter and Rose Weasley
She can turn into a shadow so she can follows them around where never there go and as well she can turn into a dark cloud if cross its the path it will hunt you down it will not stop
Horcruxes
Edit
After Year 5 Caitlin Malfoy became obsessed with Horcruxes and she always snuck in the library to get the horcrux book. In year 5 she then began making horcruxes. Here is a list of the 5 he made:
◾Dragon
◾Nagini Junior
◾Ron's Wand
◾Hermione Granger's bracelet
◾Crookshanks
◾Ginerva Weasley wedding ring
◾Fred Weasley Aches
Battle of Hogwarts
Edit
after the Fire at Hogwarts School of Witchcraft and Wizardry was burned down the action of evacuate out of burning Castle as there get way from there and leave it behind as there went of to a Camp in middle of the forest all of Students and there Families
in the battle she get out control with her Telekinesis to kill everyone one she recruits death eaters her parents all of Slytherin Gymnastic Martial Arts sward fight Weather manipulation Darkness or shadow manipulation the action or process of causing so much damage to something that it no longer exists or cannot be repaired. very shocking or upsetting. break or cause to break suddenly and violently into pieces everyone was shattered by the news"
Etymology
Edit
An Irish Gaelic from the Old French form of the name. Greek Meaning: The name Caitlin is a Greek baby name. In Greek the meaning of the name Caitlin is: Form of the Greek Catherine meaning 'pure'.
Legacy and later life
Edit
she settle down with Harry Potter and two children one boy Nicholas as Caitlin dad Lucius Malfoy was not to happy with that he have to live with that Caitlin choose him as she as her job that she whated to be come a Death Eater as her dad gose to where there lived and kidnapped his grandchildren from her as she and Harry months of searching for there children as she knows that it was her dad taken them as she Whated to kill him After all them years he as he torched; her about Harry
Post mortem Edit
Caitlin fear of fire was later tried for witchery and burnt at the stake Things go well until he lights a match to light some candles. Caitlin flings herself back in terror she get rope and hung herself up burned alive to kill herself